I love my morning coffee, but I also love the l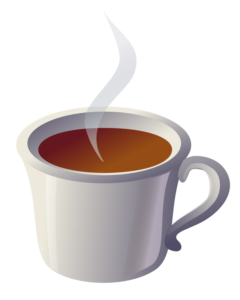 attes and cappuccinos that I can get at coffee shops! (Just not fond of what they cost!)  Lately, I have decided to make my own milk coffee in-house!  It is quick and there are so many varieties I can make!  Here's what I do:
 Start with at least 10 ounces of delicious milk (I personally like whole milk the best, and it makes such a creamy drink!)
 Heat the milk to scalding (just before boiling) either on stove or in microwave
 Add instant coffee crystals (could use decaffeinated if you are watching your caffeine intake) to the strength you desire
Flavor your drink with a tablespoon serving of french vanilla coffee creamer, or any of your favorite flavors
To make your drink a mocha, substitute a heaping teaspoon of instant hot chocolate powder for the flavor
ENJOY!
Is this milk coffee drink a latte or a cappuccino?  I don't know!  But it is delicious!  However you make your morning milk coffee, it will get you off to a great start!  Make an extra one for your spouse or your special someone!  Invite a friend for a morning or afternoon delicious milk coffee, and enjoy good conversation!  Stay healthy and stay safe in these days!